Your next Apple Watch update will turn it into a true cycling computer
"], "filter": "nextExceptions": "img, blockquote, div", "nextContainsExceptions": "img, blockquote, a.btn, a.o-button" }">
If you're an Apple Watch user, you've most likely tried to use it to track your bike ride. And while it does a decent job of it, the Watch could only pair with a Bluetooth-enabled heart rate monitor, thus limiting its capability. That is until WatchOS 10 was revealed today.
The Apple WatchOS 10 update will add Bluetooth cycling sensor support for speed and cadence sensors, and Bluetooth power meter support all natively into the Workouts app.
This support also includes smart trainer support. All of this will be available natively and be recorded to Apple Health.
Read more: Hammerhead Karoo 2 review: All about that screen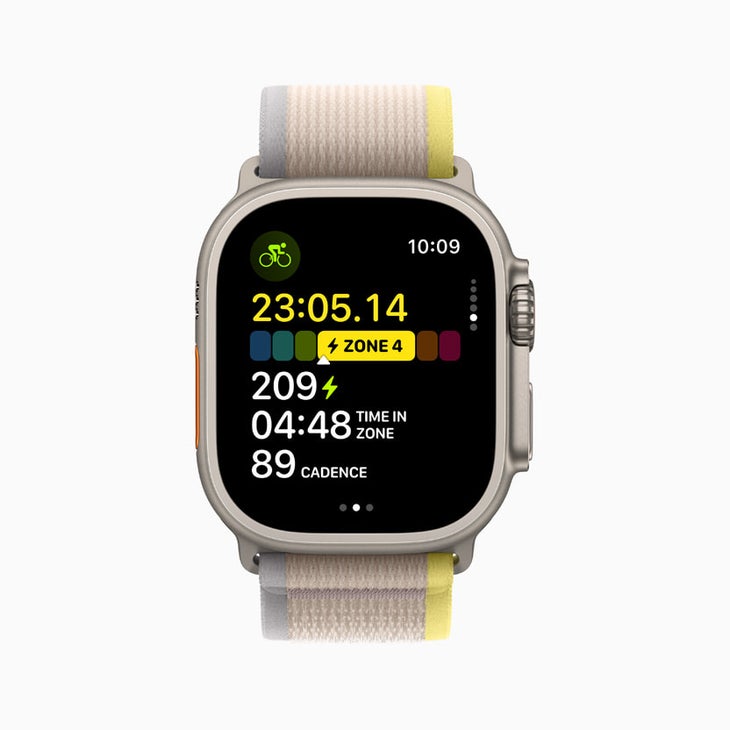 Importantly this means that this natively-supported sensor data is now accessible to other third-party apps making power meter support and the like much more reliable and easy to implement. We're looking at you, Strava!
Apple's power meter display will also determine your FTP and cycling power zones automatically. Doing so is a serious increase in functionality for Apple Watch users, who will now have access to much more in-depth data for structured workouts and the like.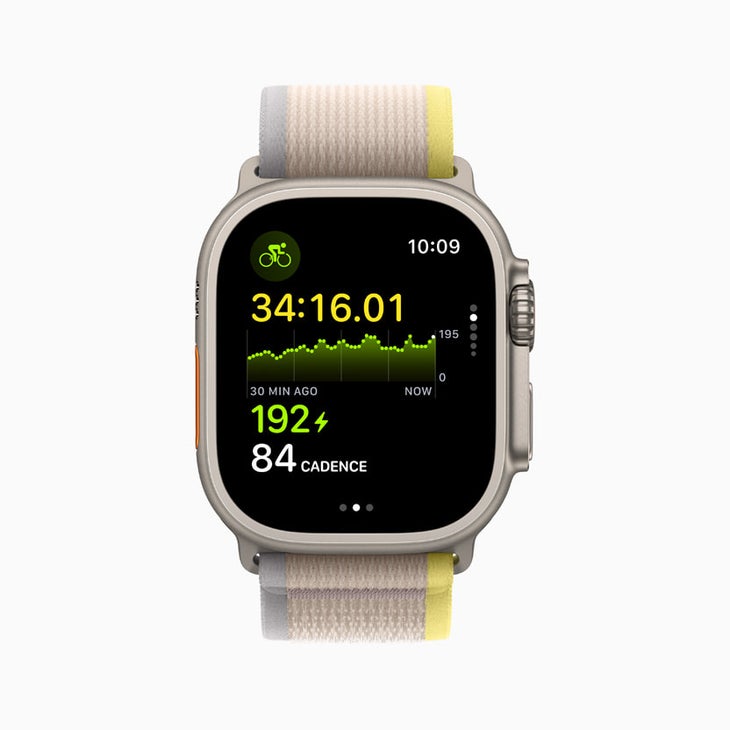 Read more: Is a Strava membership still worth paying for?
Yes, you read that right: structured training for cycling is coming to the Apple Watch. It is unclear as of now who is in on the update, but the Apple keynote showed compatibility with TrainingPeaks. Simply schedule your workout, and then the app (through your phone and watch) takes care of pushing the workout to your watch.
The one downside to using an Apple Watch as your main device for structured training on the bike is that it can be hard to see as you're riding. The latest iOS update should change that.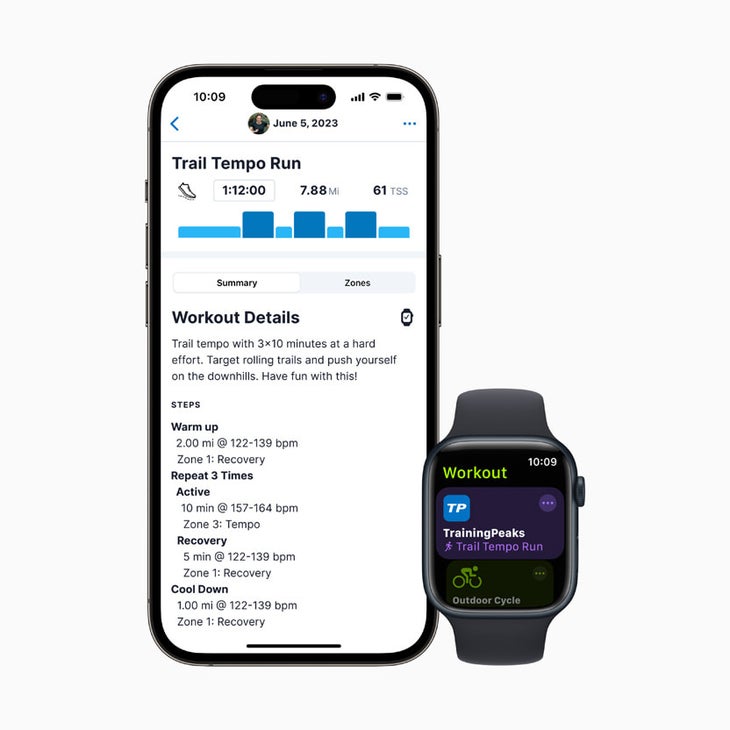 All cycling workouts started on the Apple Watch will automatically show up as a Live Activity on your iPhone's lock screen. Open the lock screen and you'll see a full view of data such as your current and average speed, distance, heart rate, and power meter data too.
An additional update allows for downloadable offline maps for the native Apple Maps app. That means your Apple Watch will now have offline maps as well provided it is within range of your iPhone.
Not everyone is deep into the Apple ecosystem which probably makes these updates fairly pedestrian to you all. But this type of integration is a serious attack on existing smartwatches from Garmin, Wahoo, Suunto, and the like, as well as a viable option for folks who want to ditch their cycling computer.
When are these features coming to Apple Watch? There are no official dates, but we anticipate an official release around September 2023. Folks willing to beta test will be able to try these features as early as July 2023.
Oh, and in case you're wondering: no, you can't use your Apple Watch as a heart rate monitor with your Garmin or Wahoo computer. At least not natively; the HRM Heart Rate Monitor app lets you do it to decent effect.