There's an iCar on the way
Believe it or not, but the iCar name is owned by the Chinese automaker Chery Automotive since 2021. Now, they're showing off a bunch of sketches of their upcoming electric sports car iCar GT. It's a two-door coupe that feels a bit Polestar design-wise.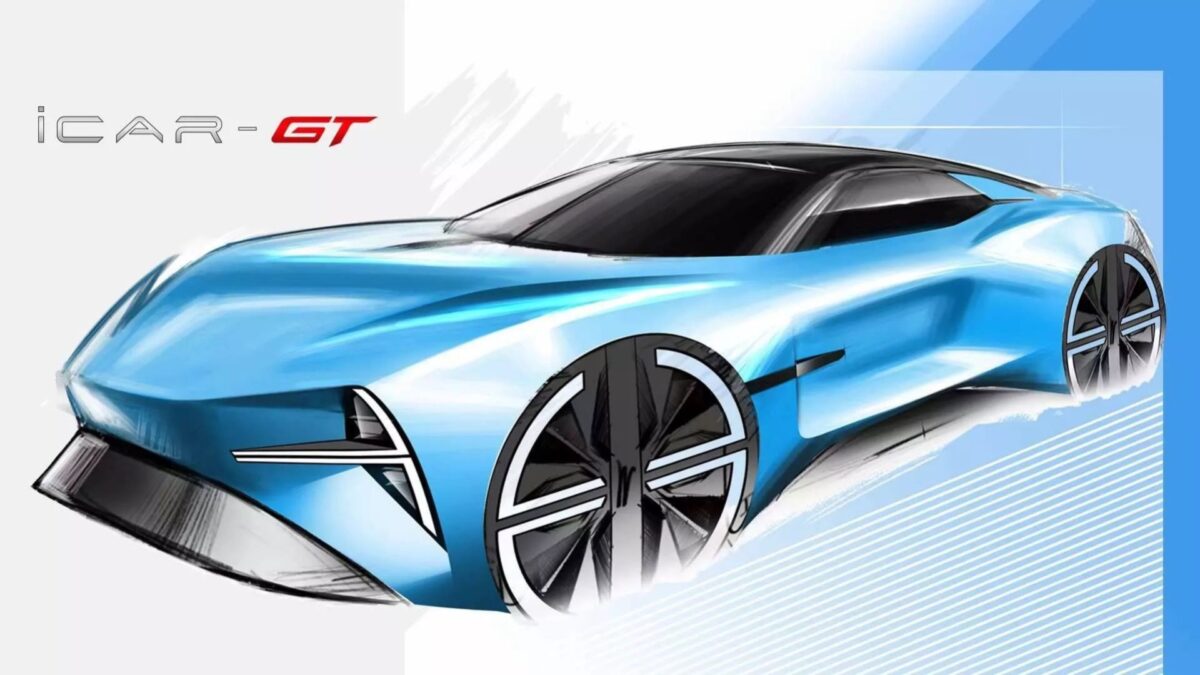 The car will be shown as a concept at the Shanghai Auto Show on April 18. But this won't be Chery's first model to launch, instead, it will be an electric SUV. They're also said to have an electric sedan in the works.
One of the distinguishing design features of the iCar GT is the front and rear lights shaped into the 'T' symbol, almost reminding the Tesla logo. As is common in such eccentric sports cars, the rear spoiler, wheels, and hood are showy and huge. Watching which design elements will make it to mass production would be interesting.