ProView – Camelbak Men's Chase Bike Vest 50oz Review – The Link
ProView – Camelbak Men's Chase Bike Vest 50oz Review
There is a reason Camelbak rules the industry in bladder/reservoir packs for outdoor sports. They did it again with the Chase Bike Vest – a light weight biking vest with just the right features to get the job done. No fancy bells and whistles to impress you. Just good straight forward quality that allows great ease of use and dependability. 
Camelbak Men's Chase Bike Vest 50oz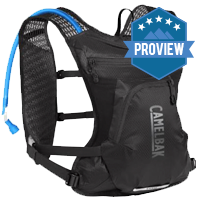 Product Name: Camelbak Men's Chase Bike Vest 50oz
Product Description: Less is truly more when you hit the trail. The lighter the load, the faster the ride. It's all about the chase with a new spin on our essential hydration bike vest. Redesigned with lightweight, breathable materials and a comfortable all-day fit – our Chase™ Vest has you covered. Easy-access pockets on the harness serve as a command center for your phone, nutrition, and anything else you need on the fly. Strategically positioned 3D vent mesh moves more air to keep you cool. Stay fully hydrated and prepared for any terrain out there with 1.5-liters of water, integrated tool organization, and reflectivity to be safely seen. Thoughtfully engineered to take your mind off your gear so you can focus on the ride.
Offer price: MSRP: $105.00
Quality

Features

Fit

Durability

Style
Summary
The CamelBak Chase vest is a great cycling vest and a great option for those who cannot decide if a biking backpack or fanny pack is best. 
Pros
Lightweight
Simple
Comfortable
Adjustable
Whether you mountain bike, gravel bike, bike pack, or commute; wear a backpack, carry a fanny pack or use bike mounts, all riders must carry a basic repair kit and some amount of water. The many different ways of carrying all have their drawbacks and bonuses. The bike vest, however, seems to be a newer style that is not as popular, yet brings in the ease and comfort of a backpack and the lightweight and breathability of the fanny pack.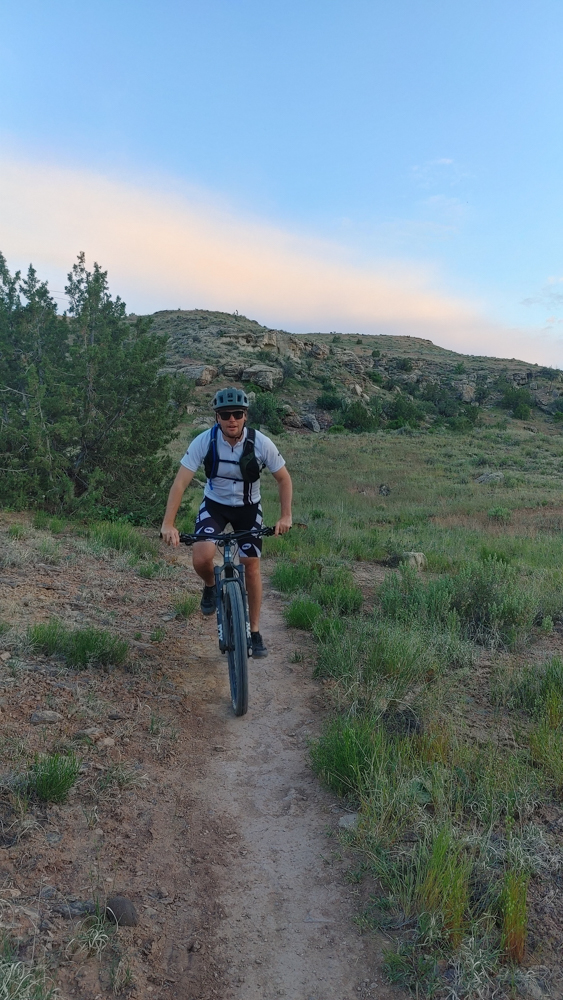 The Chase vest is extremely light weight (285g /10 oz). The material is very thin but that's the style they are shooting for. Think of a running vest but with more storage compartments like a bike bag. The vest is very comfortable when worn with just the basics inside. I pack a basic repair kit (tools, CO2s, tire levers), cell phone, a few granola bars and at times a packable windbreaker jacket. The jacket is sometimes too much, making the vest too bulky. When the vest becomes bulky it loses its comfort and does not sit evenly. All due to the lack of padding or structure to the pack. That's not a flaw in the design though. The lack of padding allows for better breathability.  It's a give and a take, but for this pack the breathability is more important than excessive padding. 
The Bladder
Camelbak uses their 1.5L / 50 oz CRUX™ Reservoir in the chase vest. Depending on your personal water consumption, this can be good or bad. Myself, I drink much more than 1.5L on a long ride, but more water comes more weight and less comfort. The bladder hangs easily in the pack, is easily refillable, and the Quicklink™ System makes removing the bladder that much easier (just don't forget to suck the water out of the hose before disconnecting). The bite valve is comfortable, durable, and personally my favorite out of all other bladder bags on the market. Camelbak makes hands down the best bladder bags/reservoirs in the market.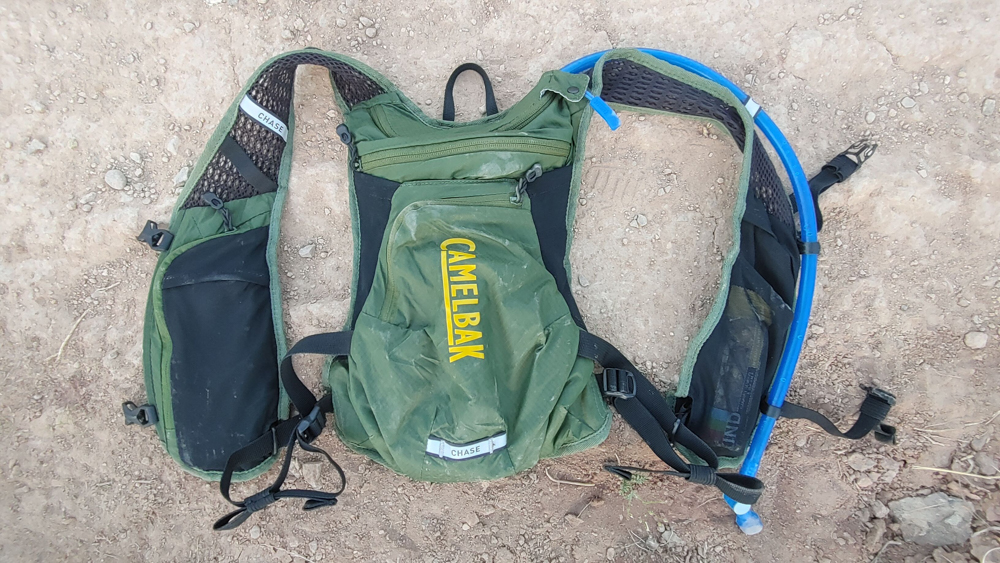 Design
The vest design is very simple. The list of features is short but that is also the beauty of it. The double chest strap is quite standard on vests but this one has a static top strap and a flexible/ dynamic bottom strap to allow easy chest movement while keeping the vest in place. The zippered pockets are great to keep items from falling out when sending it on the trails yet there is also a large stuff pocket that works great for jackets. I might argue it would be nice to have more dedicated sleeves or compartments for bike tools, since this is a bike pack. However, I really enjoy the simplicity of it and just throw my tool pouch in every time I ride. 
Fit
Fitting the vest is very versatile. The side straps allow for a lot of adjustability. So much that the straps seemed way too long for me, luckily, they have bungee loops to keep the straps from dangling. When wearing the pack, it is important to know that the material is so thin that the bladder is felt through the back panel. This means if you were to use this as a running pack and go shirtless, which I did once, you might feel the shocking cold water on your back through the material. Some people might like this and find it to feel good. I never felt this when biking because I always wore a shirt.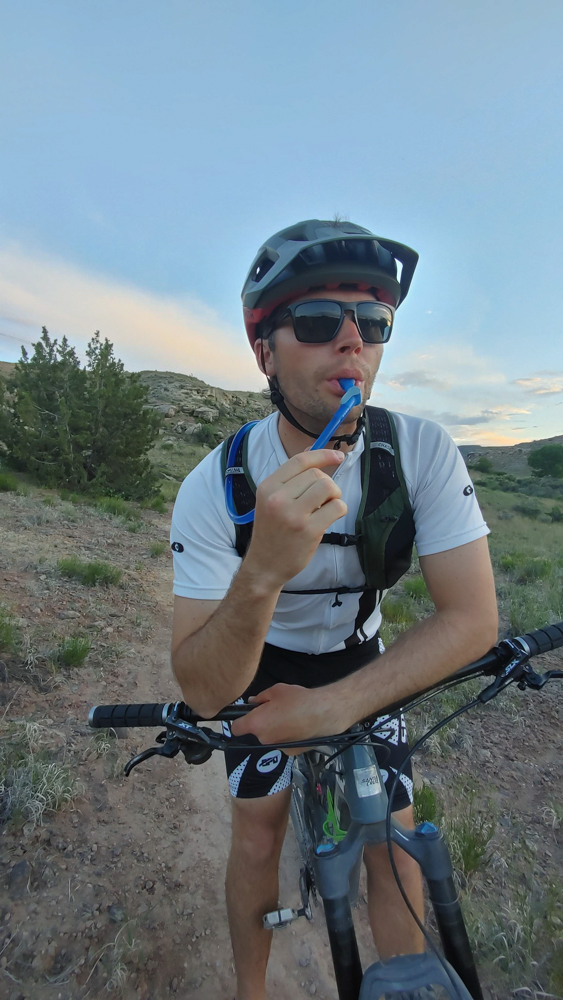 The Final Word
This vest is great for cyclists who need a small pack and enjoy the comfort of a vest rather than a backpack. Though I have only been using this on spring mountain bike and gravel bike rides, I see this being a great addition to bike packing because of the great comfort on long rides. 
---
Shop the Camelbak Men's Chase Bike Vest 50oz on Outdoor Prolink. Not a member? Apply today!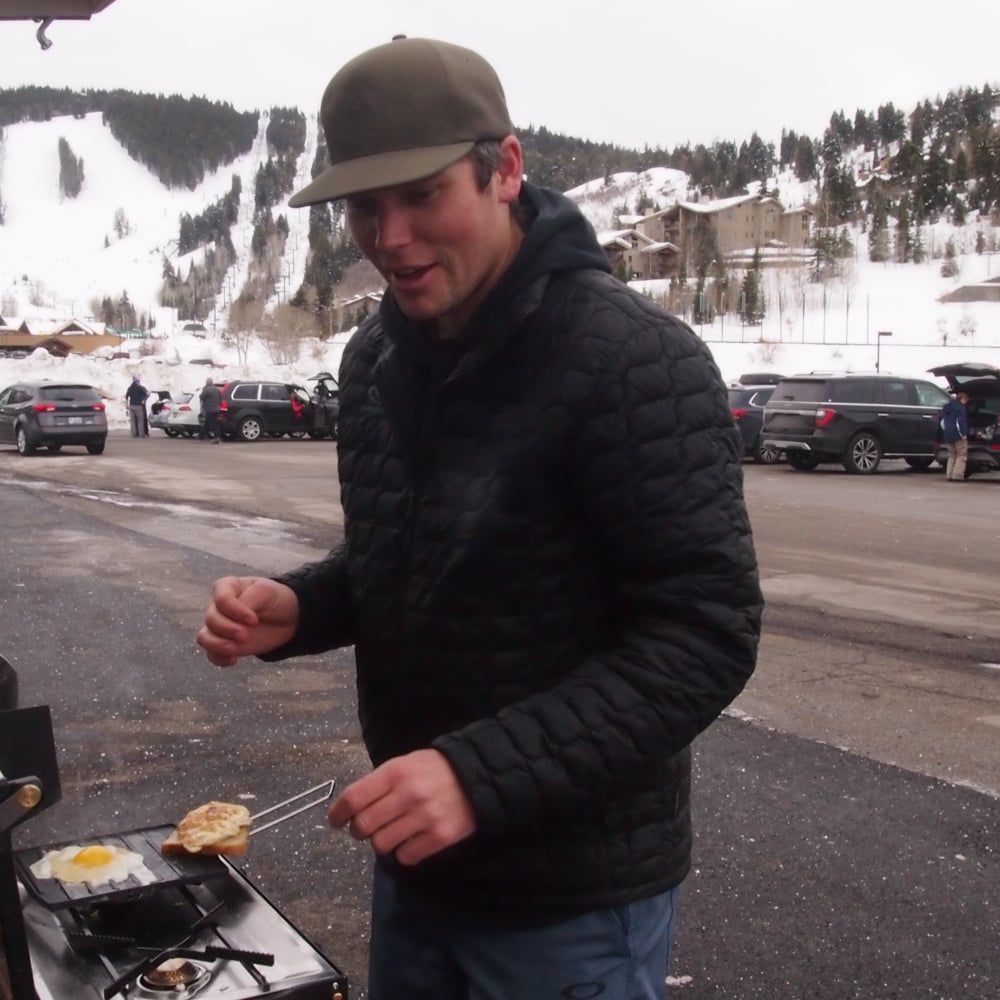 Bryson Webb

Firefighter/Paramedic
Bryson is a full-time firefighter/paramedic who also works in a variety of outdoor professions including ski and bike instructing, adaptive sports, and student guiding. When Bryson is not working one of his many jobs, he is living out of his truck that takes him on outdoor adventures all around the beautiful state of Utah.