How to pick a commuter bike helmet
When it comes to choosing a helmet, for you as a commuter, you could make the mistake of just going into a bike shop and purchasing the first helmet that fits, but commuter helmets actually have a distinctive style that'll be different from helmets for road cyclists or mountain bikers.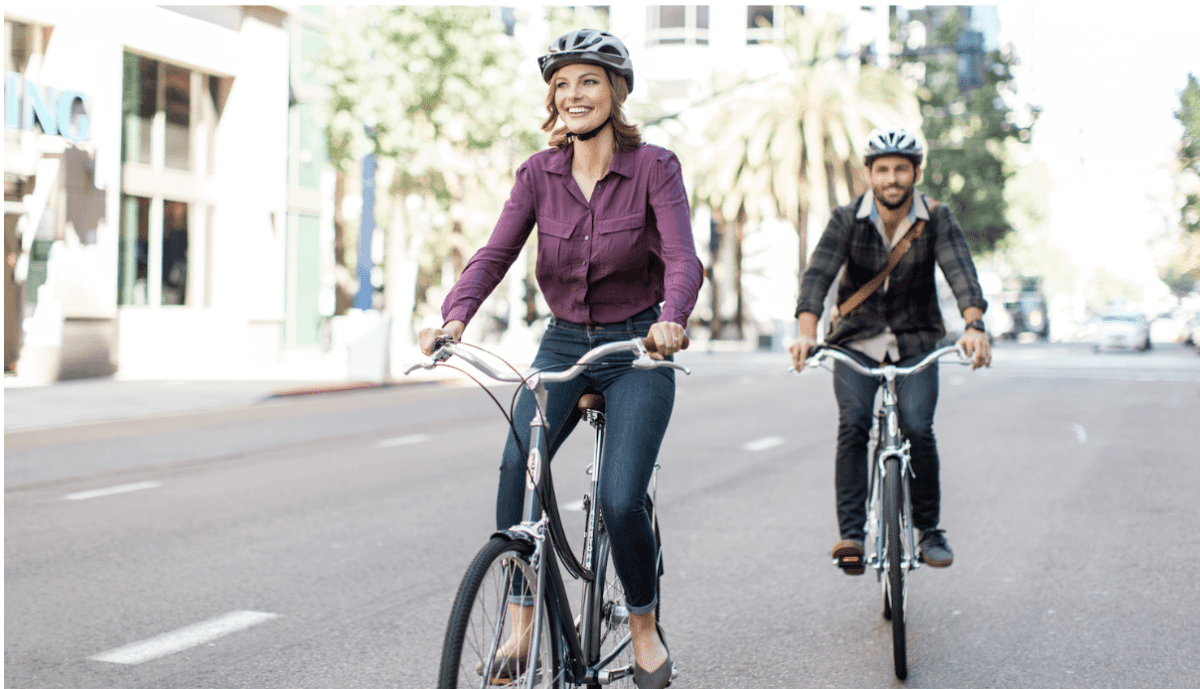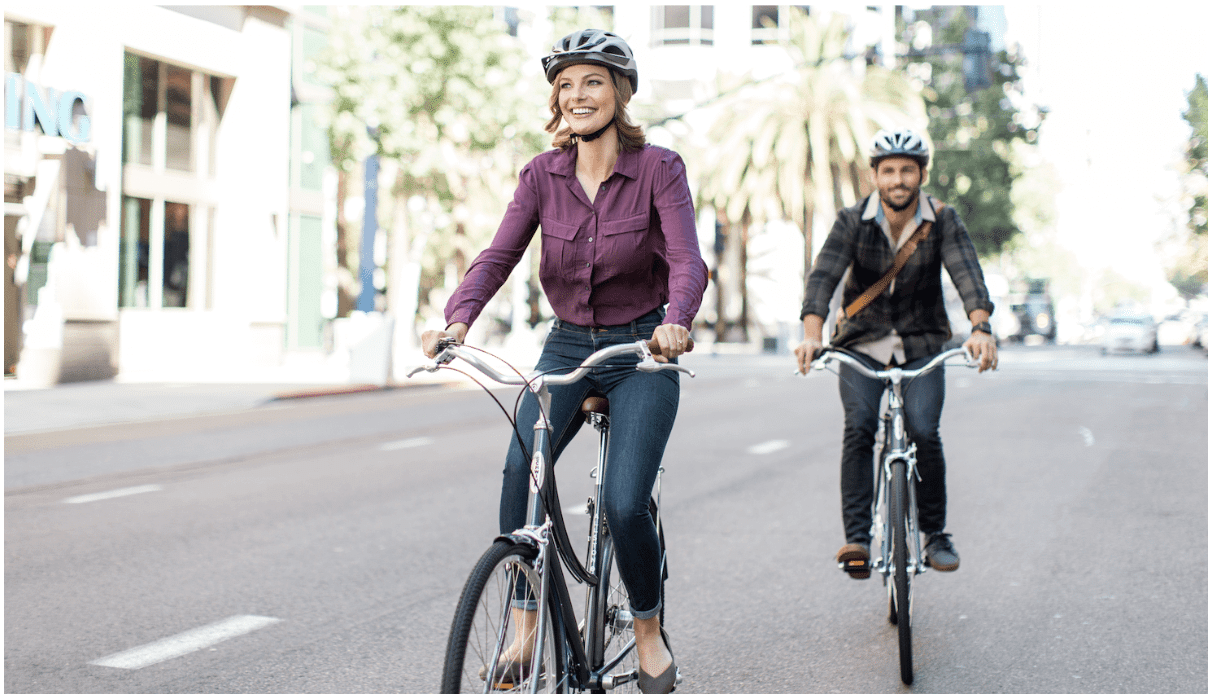 So this guide will help you better understand the features that you should look for as well as how to look after your bike helmets when you do purchase one. 
Helmet Crash Safety Features
Since the helmet is the thing that will be standing between you and certain injuries you could get from falling off of your bike it has to pass a series of safety and impact tests in order for them to even legally be sold. Most helmets that you will encounter in bike stores will be above the minimum requirements. 
Beyond the minimum requirements that all helmets have to meet, there are some helmet makers that will actually include extra safety features. One of the most well known additional features that you could encounter would be MIPS, which basically incorporates a layer between the helmet shell itself and your head. What this layer will do is it will slide inside of the shell if an accident occurs, and reduce the likelihood of you, as a rider, getting a concussion in a glancing impact. 
There are a few other systems out there as well that have been designed for helmets to increase their protection, which you could find on certain urban bike helmets. For example, some of Trek's Bontrager-branded cycling helmets use WaveCel, which is a material that is designed to crush by itself when impact occurs. You can also find Koroyd in some other brands, which has a similar structure to this. Then another example would be Lazer, who uses technology called KinetiCore in some of their urban bike helmets, which adds crumple zones to the helmet. 
Helmet Awareness Features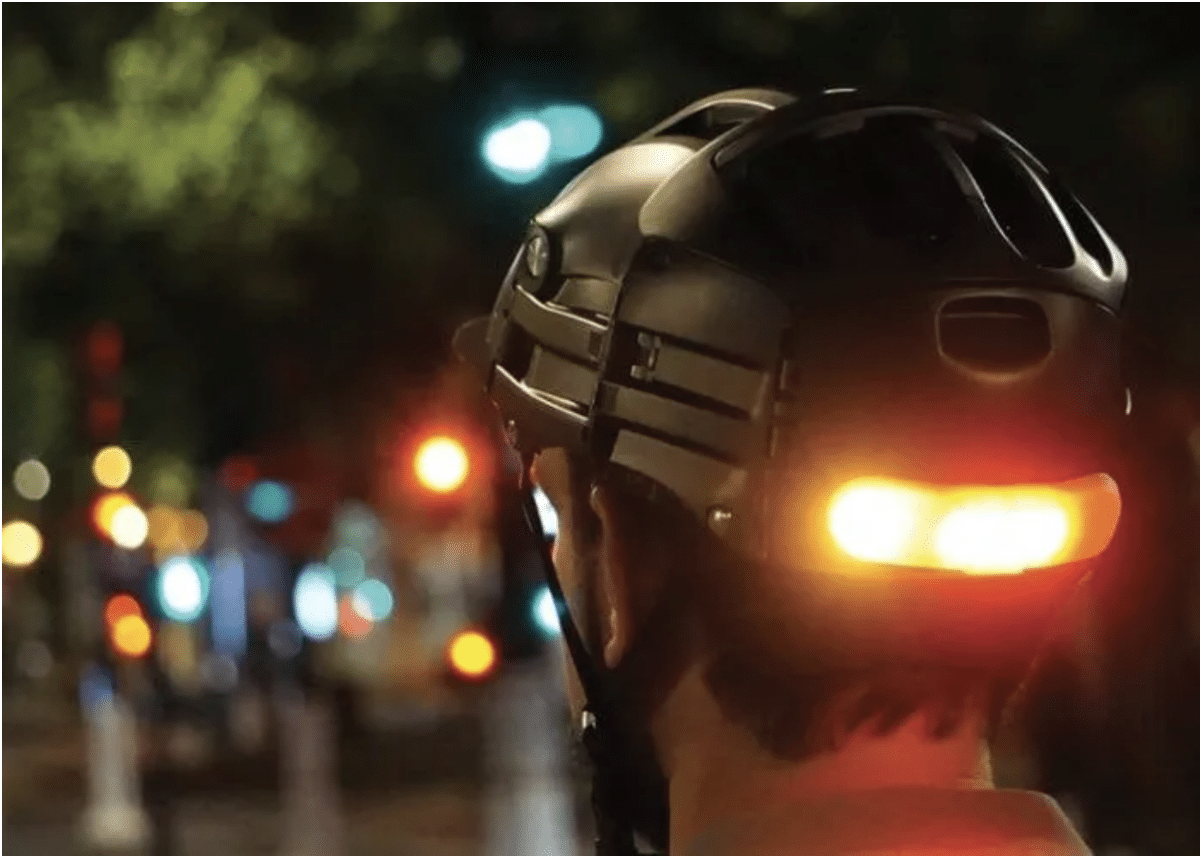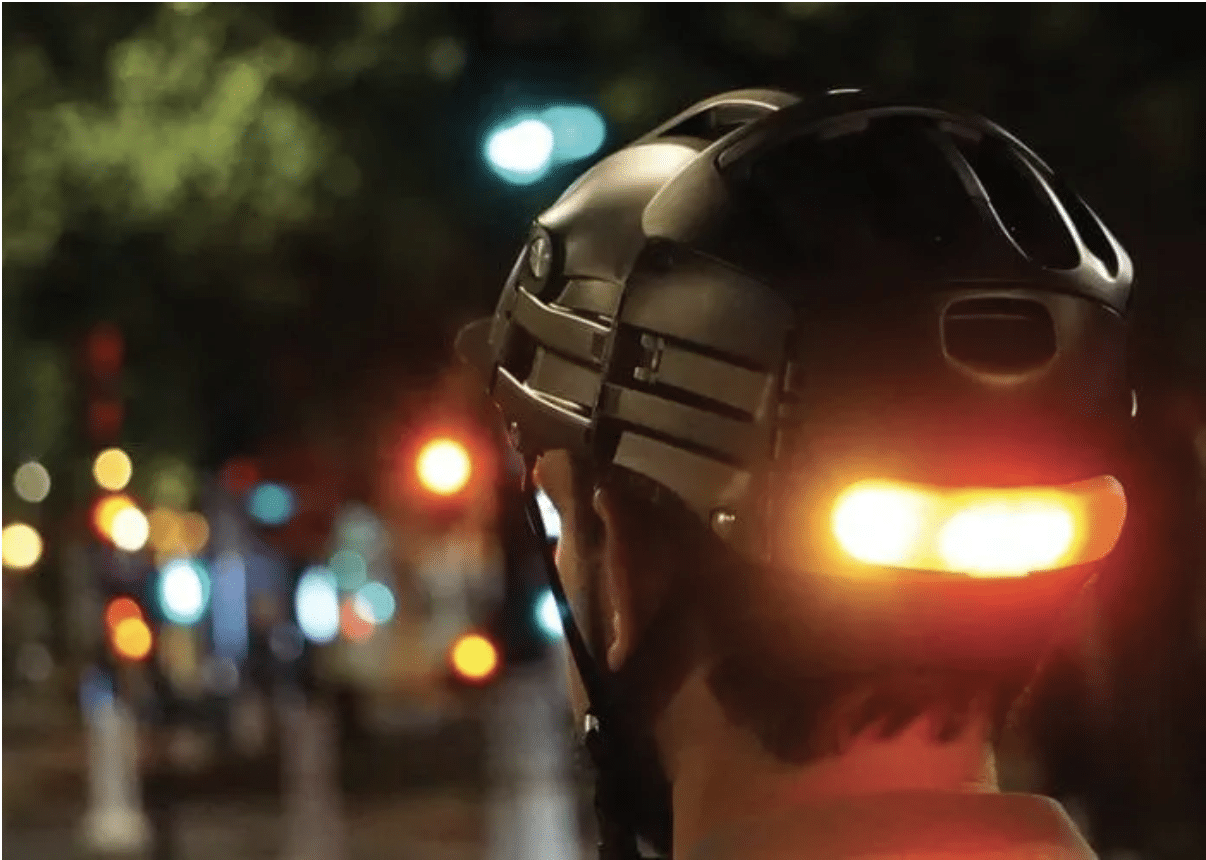 If you are someone that commutes on their bike in quite a complex urban transport environment that can be pretty busy, then it's really important that you are easily seen on the road for your safety. 
Since this is a big concern in the commuting industry, a lot of urban bike helmets come with integrated lights, the red LED lights at the back of the helmet are the most common. The lights that come on helmets usually have a variety of modes you can put them in, such as blinking and constant. The lights are also usually powered by a USB-rechargeable battery that you will find inside of the helmet shell, and then there are others that will use coin cells instead. 
Some commuter bike helmets nowadays will actually even have a white LED incorporated at the front of the helmet, then occasionally you could also find amber lighting on the sides of a few helmets as well. 
A good idea, to ensure that you are as visible as possible, would be to have some sort of lighting on your bike as well, just to increase your overall road presence. Although it is extremely important to use lights on your bike and helmet during the night, you should also use them during the day, just in case. 
Overheating in Your Helmet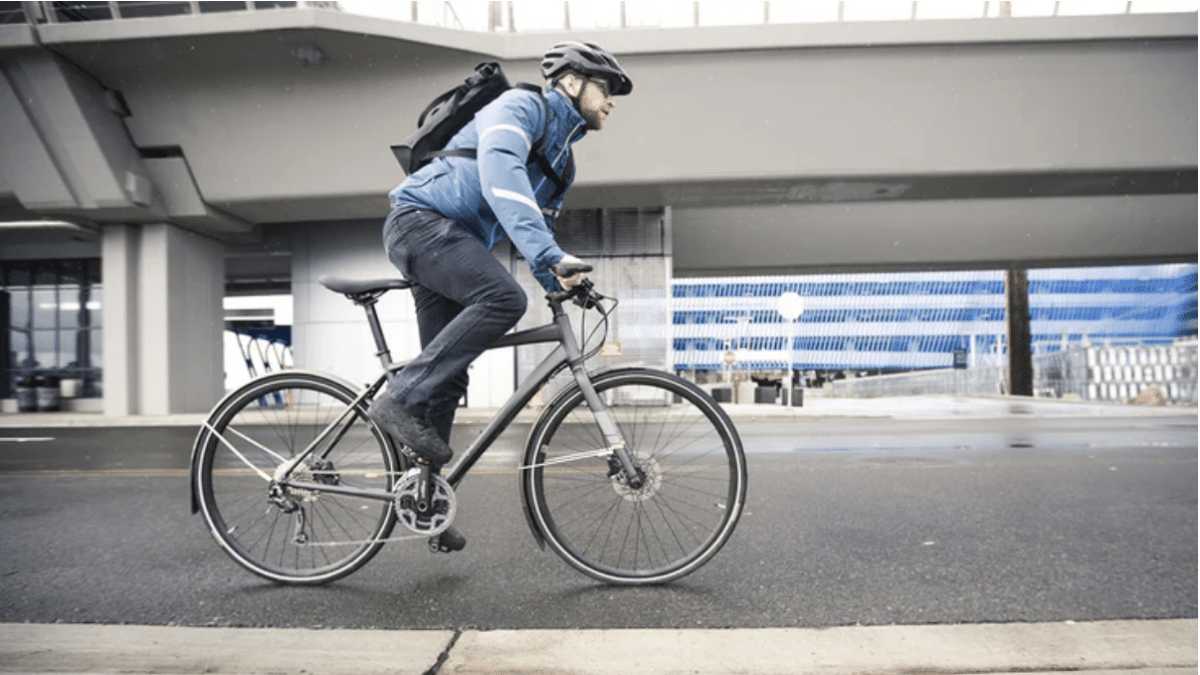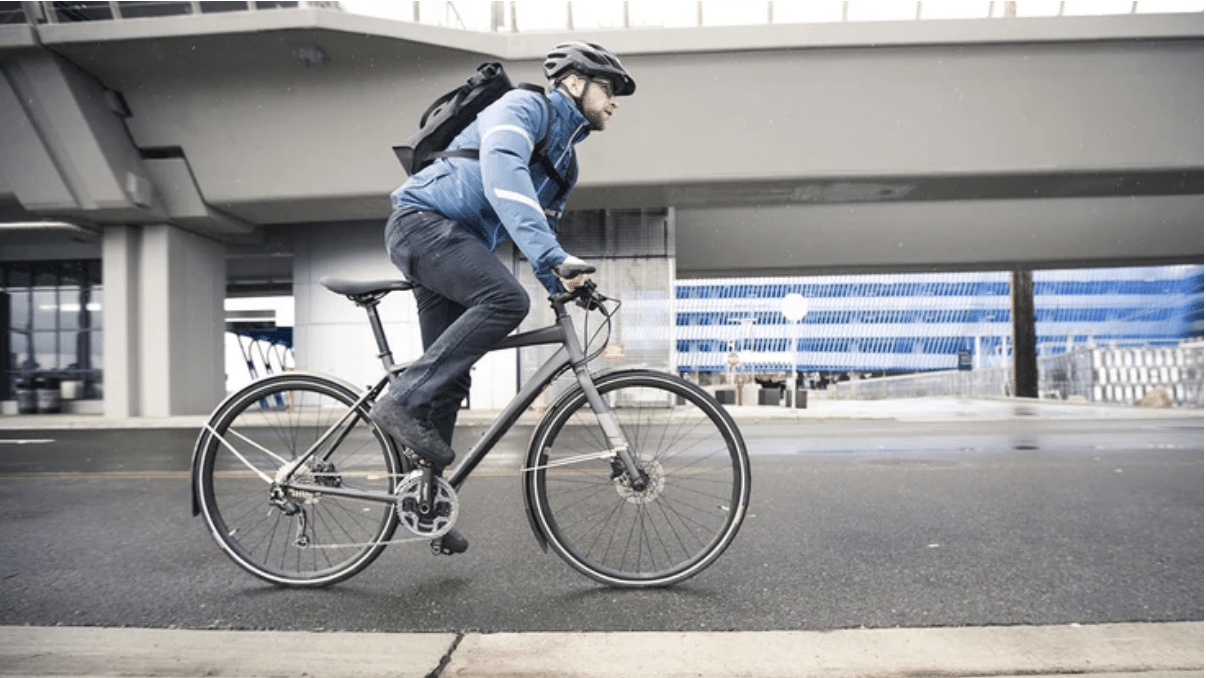 Most of the commuter bike helmets that you will see people using and in store will have a very circular, kind of bowling ball design, which is definitely a lot more enclosed than the best road bike helmets out there. Whether or not this will be a bad design for you will entirely depend on how hard and far you will be riding. 
If the usual rides that you take are short, have plenty of stops and starts, or are just travelling at a slower pace on a commuter bike, then you probably won't need to worry about overheating from your helmet, especially if you'll be commuting in the winter as well. 
A good thing about the extra coverage that you will get from these types of helmets is that they will also provide your head with some extra cover, which could definitely be nice if you are going to cycle in wet weather. A lot of urban bike helmets on the market will also go one step further and even include a peak, which could also be removable, which will help keep any rain out of your eyes whilst you're riding. 
This added coverage and protection that you usually get with this type of helmet is also very important because a lot of commuters will be travelling on electric bikes, which typically reach some pretty high top speeds. Or if you're just a fast rider this is also a good choice for you. 
Even though these helmets may not look like you get a lot of ventilation through your head whilst you're riding, they're actually designed in a way such that they channel airflow over the crown of your head in order to keep you cooler. Although this definitely helps, if you will be travelling in some hot weather, training on your commuter bike as well, or cycling far then a more open road bike helmet or mountain bike helmet would definitely be preferable for you. 
How To Find The Right Fit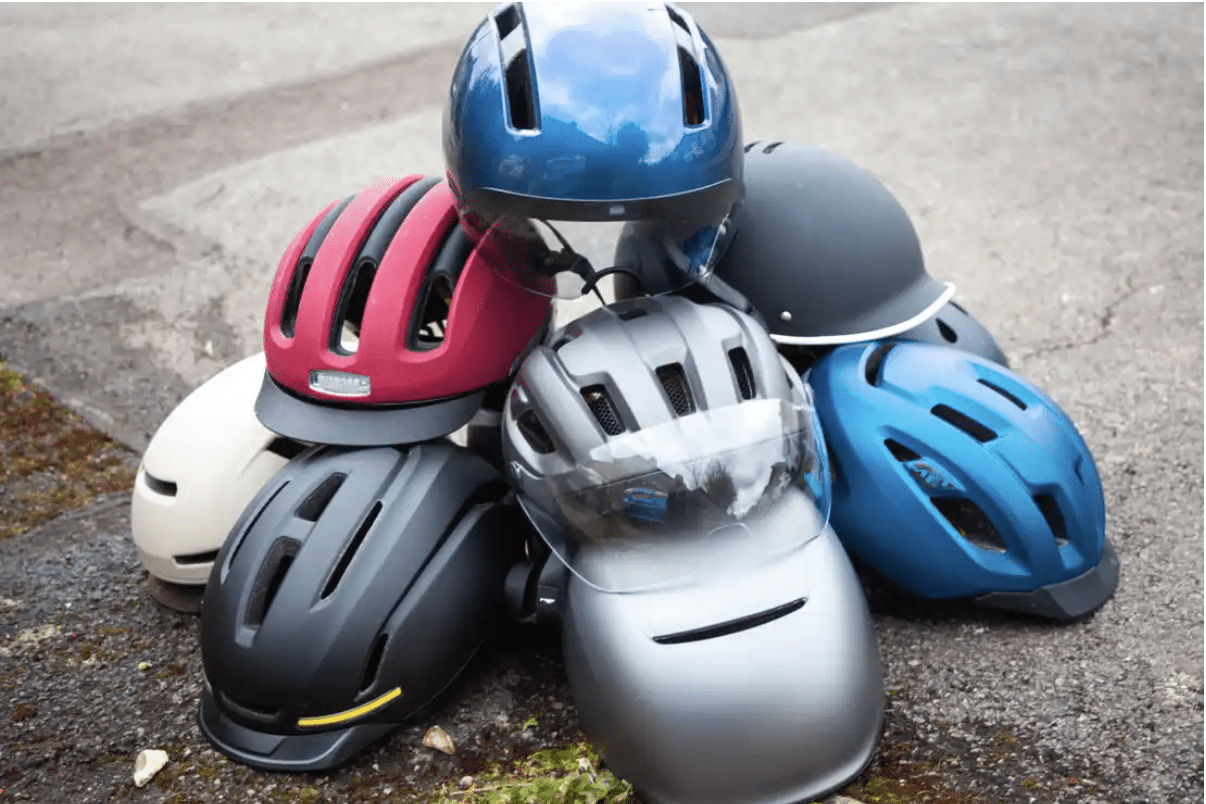 When it comes to finding the correct adult sized helmet for you, you can expect to choose between three different helmet sizes, smalle, medium and large, however there are some commuter bike helmets out there that do offer fewer sizes. These three different sizes that you can choose from cover a very wide range of head sizes that your helmet will be designed to fit, which is the head circumference, which is measured horizontally from above the eyebrows. 
If you are unsure about the size that you should get then the best option would be to test them out in store, but if you aren't able to do this then the range of head circumferences covered by a helmet is shown on the helmet, its packaging as well as the manufacturers website. 
All cycling helmets that you can purchase will have some degree of adjustability. Usually you'll be able to move the rear cradle up and down, so that you will be able to find the perfect position where it will sit below your occipital bone, which is the bump that you will be able to feel on the back of your skull. You'll also be able to change the circumference of the cradle so that it hugs your head snuggly, which you will usually be able to adjust using a dial adjuster at the back of the helmet. 
Although helmets are used to protect your head from bumps or knocks, they are still very delicate and should always be replaced if they are involved in any sort of crash. Even if you look at your helmet and just think that the damage is cosmetic, the actual helmet structure itself could have been compromised, which could then result in the helmet not being able to protect you if another accident would occur. 
The urban helmets that are available have more durable shells compared to the usual road bike helmets, which although makes them a little heavier, also means that they are a lot better at withstanding scuffs. 
Another thing to take note of is that helmets will also deteriorate over time, as the materials that make up your helmets start to age. This process can be accelerated depending on a variety of factors, such as sunlight, heat or sudden temperature changes, so its is definitely a good idea to try not to leave your helmet in front of a window or inside of a hot car or any other type of hot place during the summer time. 
Final Words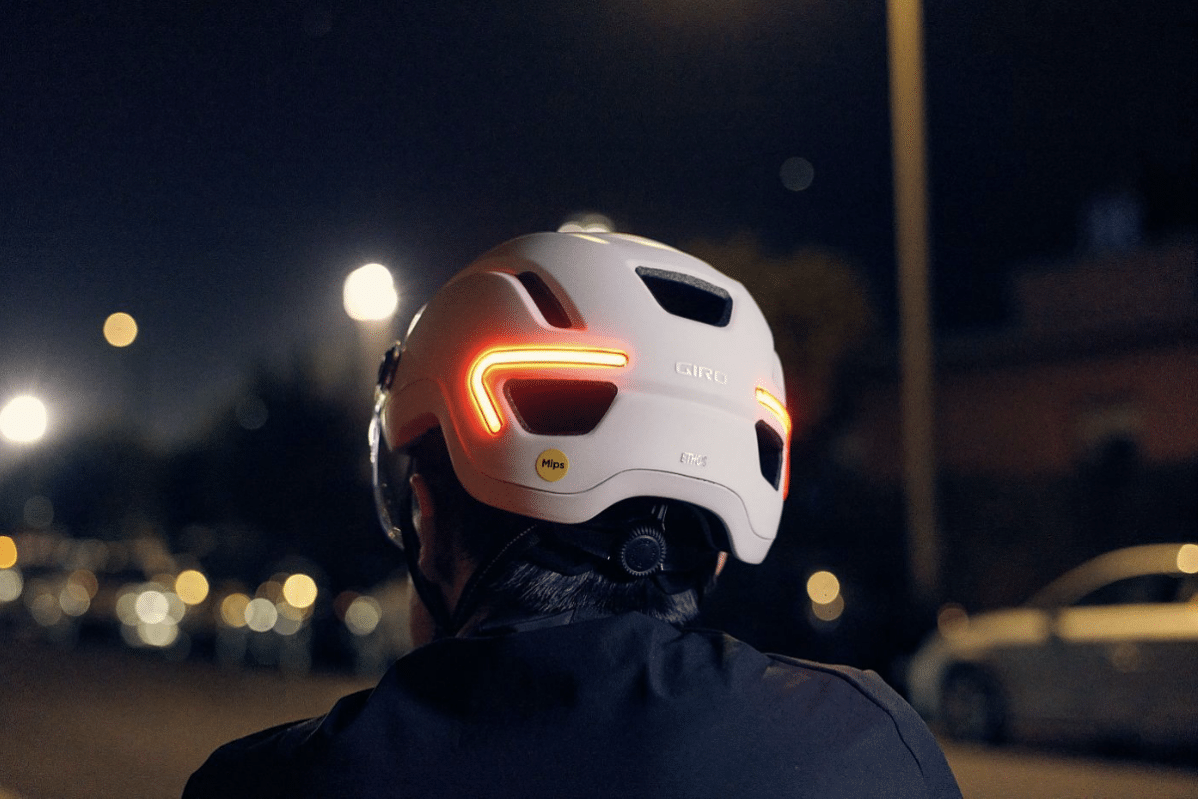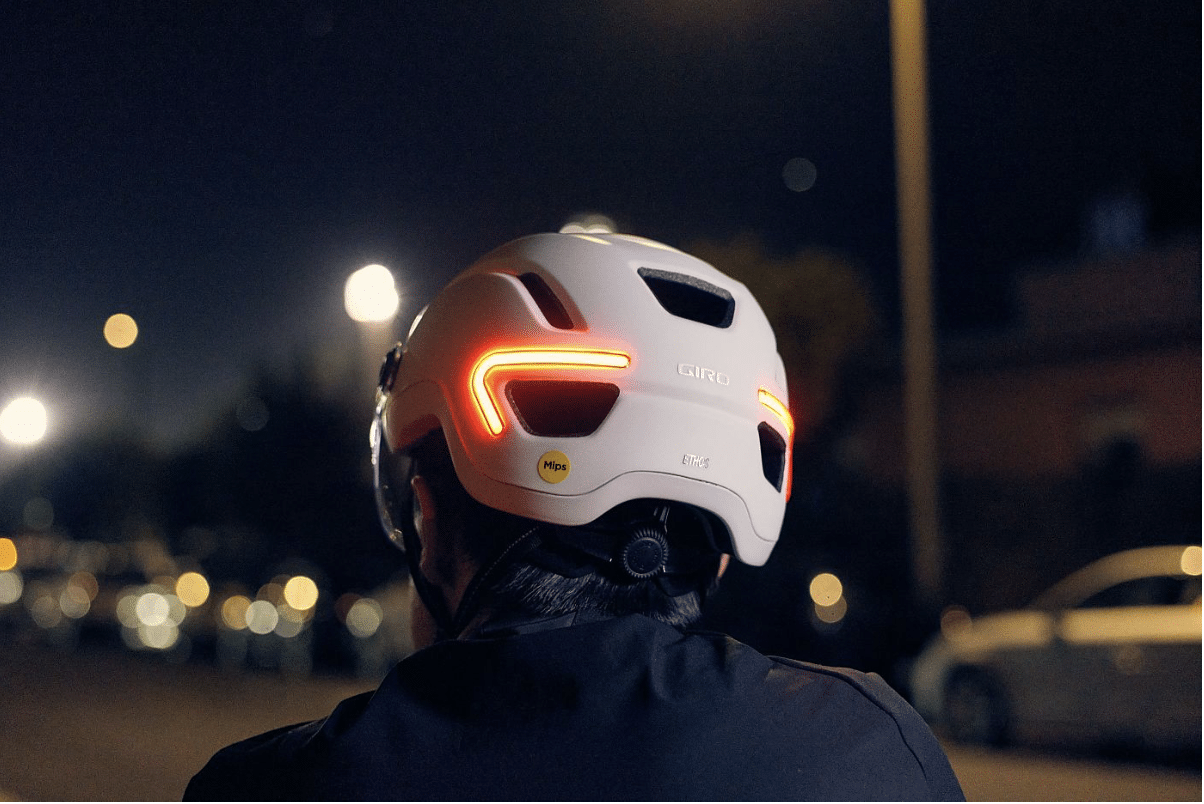 So, there you have a full beginners guide as to what to take into consideration when you are looking to purchase a commuter helmet. It is up to you to decide what factors will be more important to you and you can do so first by establishing your budget and then also analysing what type of riding you will be doing.