Fantasy Adventures from a Fantastic Town
On the outskirts of Oxford, hidden away by large trees and dense hedges, is a small, inconspicuous two-storey town house. This is the base of Midnight Tower, a pair of long-time gaming enthusiasts who have taken to publish adventures for Dungeons & Dragons, commonly known as D&D.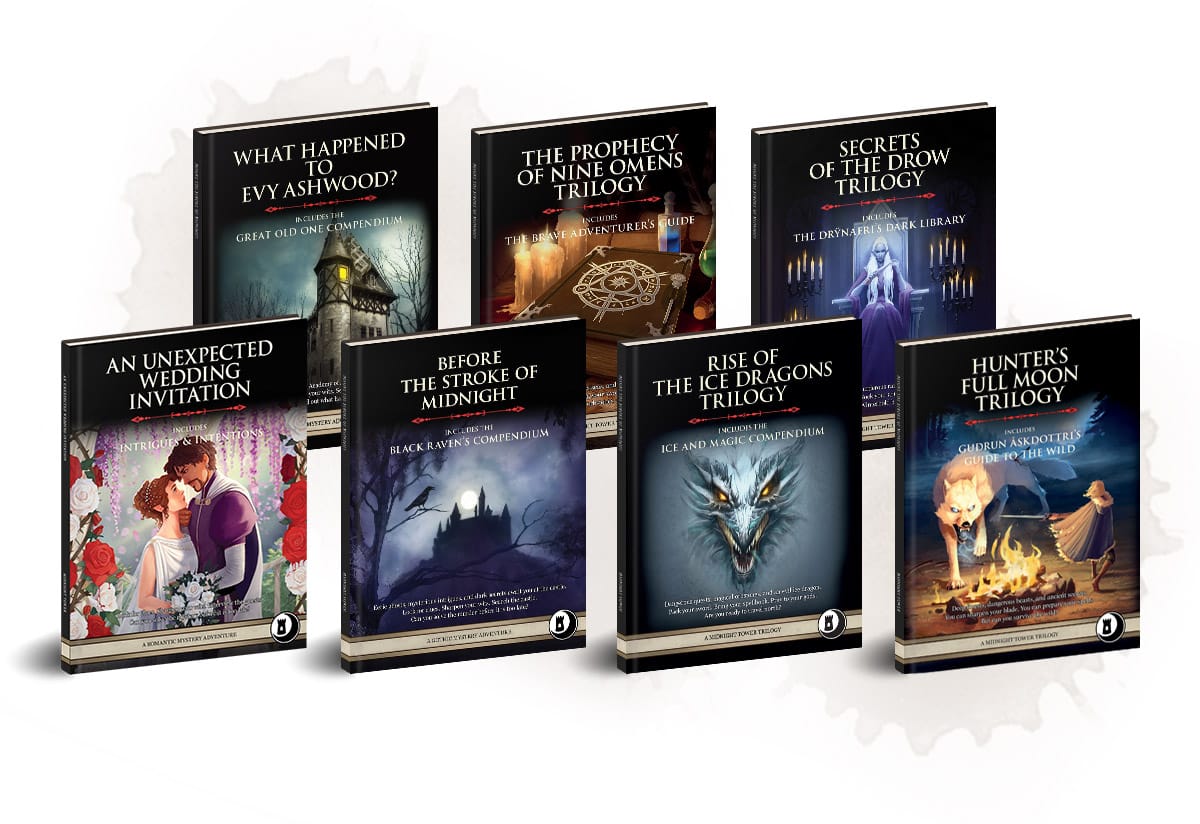 Over the past years, they have released a steady stream of quick side treks and event-packed trilogies, and they're showing no signs of slowing down. Here's a look into the company, their books, how it all started, and where they're going next!
Phenomenal fans of fantasy
Midnight Tower consists of Tove and Erik, who have played, run, and written roleplaying game adventures for well over 25 years. While they have played a large number of different systems over the decades, they keep returning to D&D as they're fond of the ruleset, its particular flavour, and all its unique little quirks.
Tove does the huge majority of the world-building and the adventure-plotting, and also draws lots of art for the adventures, such as magic items, battle maps, fantasy monsters, and much more.
Meanwhile, Erik works mainly with editing the adventures, doing the layout of the books, and taking part in the playtesting. As you probably can guess, this means that there's a lot of secrecy around the writing at Midnight Tower! That's right – even Erik is unaware of what will happen in the next adventure until his characters have defeated (or failed to defeat!) all the challenges and dangers that Tove have in store for the playtesters.
A terrific town for TTRPGs
Tove and Erik moved to Oxford in 2009 after a few years living in Australia. It didn't take them long to locate like-minded people in town, and there is now at least one roleplaying game session taking place every week.
Oxford is a brilliant town to study or live in if one is an avid gamer; with two universities and a college, there are many active gaming clubs – and the town itself, with its fantasy-like architecture and often magical atmosphere, works marvels for stirring one's imagination. J.R.R Tolkien lived in Oxford for many years and allegedly found lots of inspiration right in the town centre, and it's quite easy to see why. One has only to read a few of the legends about the town, or look up at the countless gargoyles that line the colleges!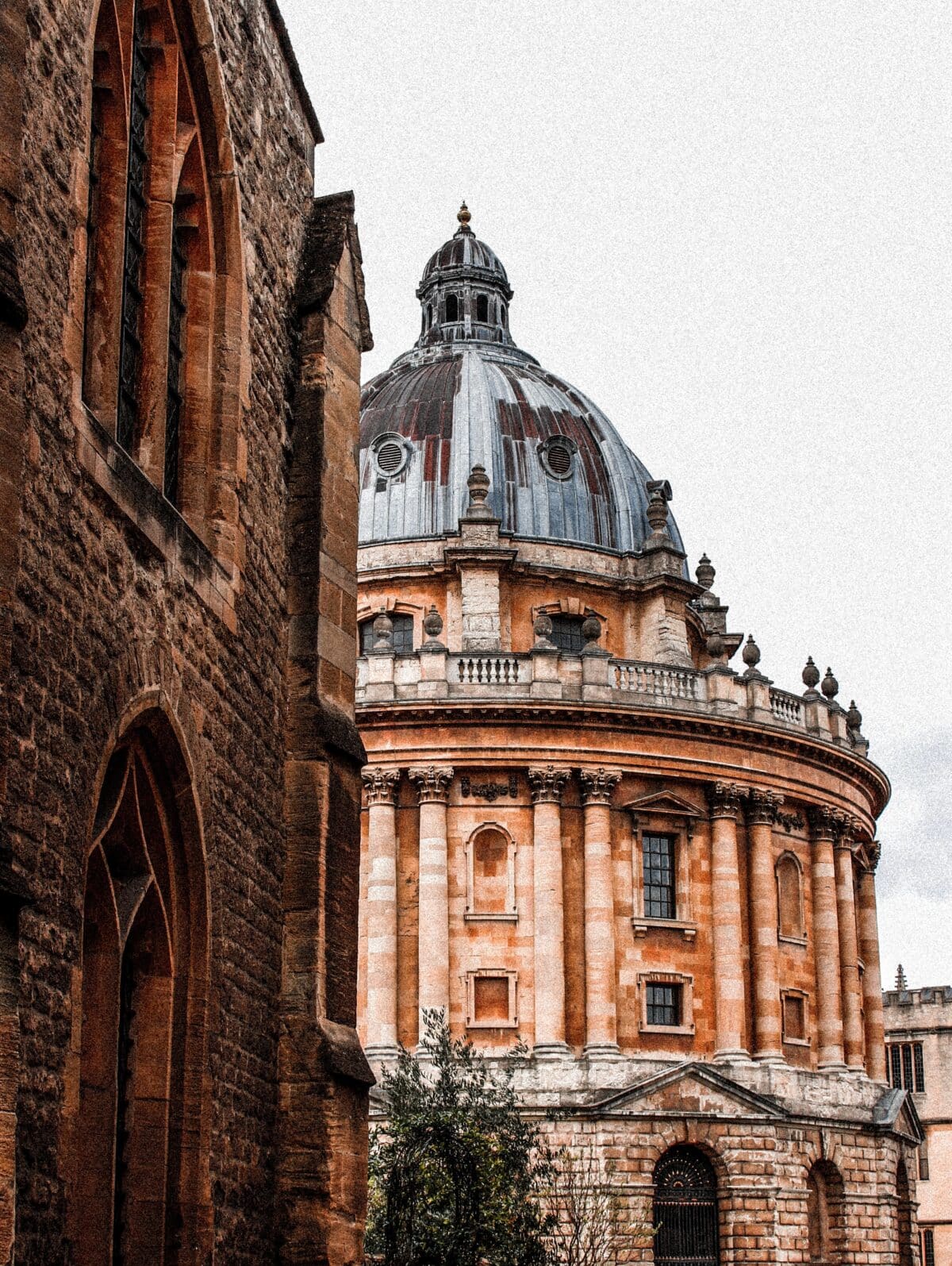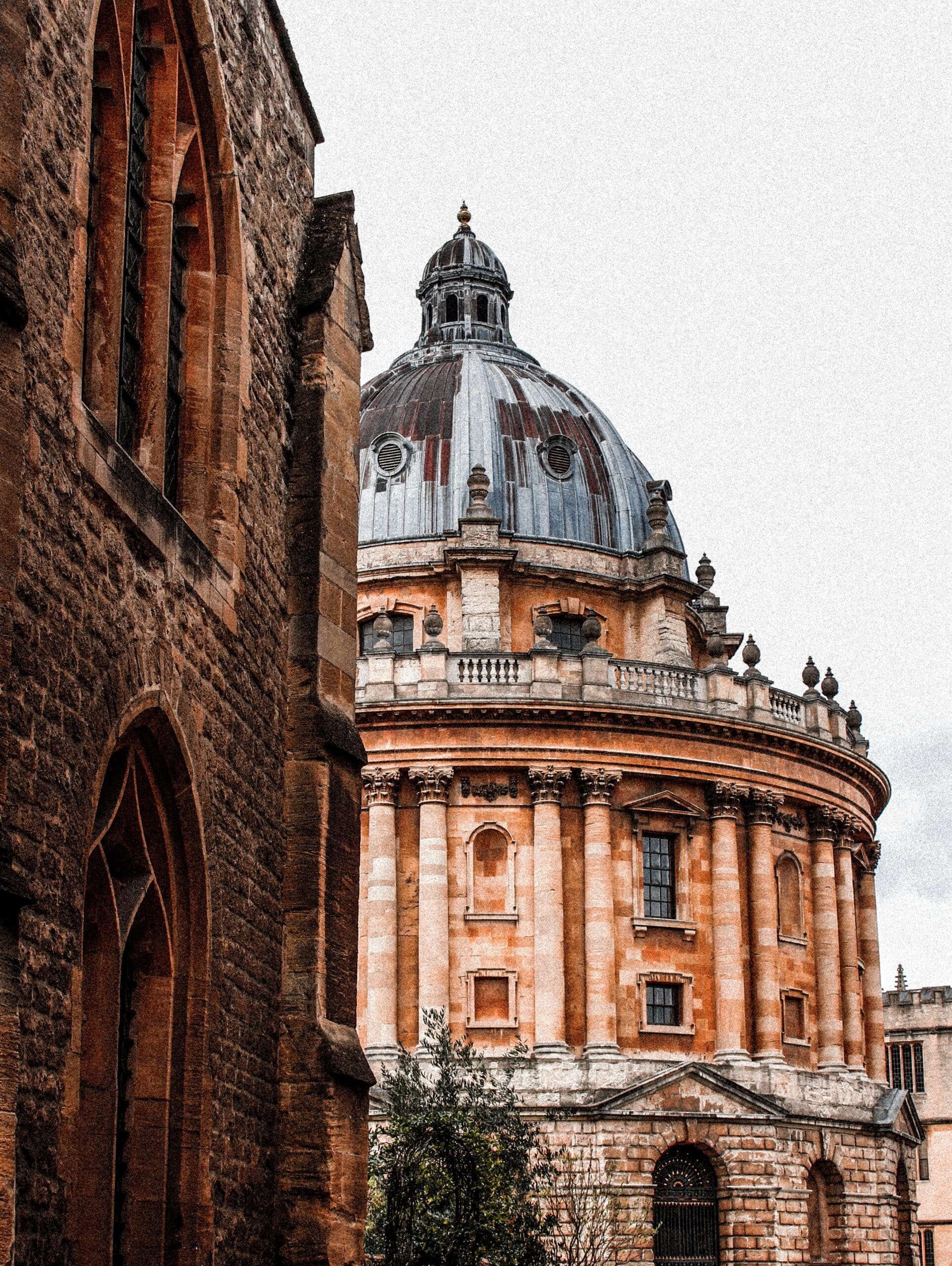 Intra-country initiative rolls
Better still, the relocation back to Europe made it possible for Tove and Erik to play roleplaying games with their old group more frequently, both online as well as face to face. It's now a well-established tradition since many years that the group meet up in person twice every year: once in a cabin in the woods deep in Stockholm's archipelago, and once at Tove and Erik's house in Oxford.
Midnight Tower is born
In early 2019, Tove suggested that they should write an adventure – in fact, three of them – and publish them on DriveThruRPG, a platform on which anyone can self-publish adventures under the Open Gaming Licence that had been released by Wizards of the Coast, the creators of D&D. This prompted a lot of thinking about how to present an adventure so that it would make sense to other people who run D&D sessions. While both Tove and Erik had come up with hundreds of adventures, from hour-long mini-quests to huge campaigns that spanned years, publishing and selling the adventures were a completely new undertaking.
After lots of discussions and experimenting, they released their first trilogy during the summer the same year. They did so under the name Midnight Tower, as most of the writing and drawing took place in their little loft and late at night.
Kickstarting their curious quests
Tove and Erik realised that writing adventures and creating the trilogy had been endless fun. Even better, they soon received feedback from groups who had played the adventure, which was phenomenally fun! So they went on to do the only sensible thing, and immediately started to write a new trilogy.
Around the same time, Tove had the idea that they could run a Kickstarter campaign for their upcoming trilogy. This was followed by a furiously work-intense weekend during which the entire campaign was created and a whole bazaar's worth of administrative details were handled.
The campaign for Secrets of the Drow set sail in October 2019, with Tove and Erik nervously pushing the launch button and hoping that they'd reach the goal before campaign's runtime of thirty days had passed. After a few hours, the campaign had shot past the goal – and over the next weeks, more and more people joined in, taking the project way, way farther than they could ever have expected. As a bonus, they had also been in touch with dozens and dozens of backers who sent in questions and offered great ideas. Tove and Erik knew right away that it was the first campaign of many more to come.
To date, Midnight Tower has launched eight Kickstarter campaigns, all of which have been successfully funded. The campaigns have been for trilogies as well as for mystery adventures that focus on investigation and deduction. They have also released several mini-adventures on the platform DMs Guild, which can be played as stand-alone adventures or as tie-in quests together with the longer trilogies.
A realm for everyone
All of Midnight Tower's adventures are set in a world called Eastern Farraway. This realm was started by Tove around 20 years ago as part of a new D&D campaign, and it has evolved organically over the following years into a sprawling world filled with different locations. While most of the towns and other places have been created by Tove, many of the group's players have added towns, villages, and special locations that are connected to their characters' backgrounds.
As Tove and Erik are Scandinavians, it's no surprise that many of the names and features in Eastern Farraway are inspired by folklore from Denmark and Sweden as well as Norse mythology. This is especially noticeable in the northernmost (and very snowy) part of the realm, where people and places alike often have distinctly Scandi-sounding names.
Peering into the crystal ball
Tove and Erik have plans aplenty for their upcoming projects. Their walls and notebooks are filled with ideas, including suggestions for new mystery adventures, more trilogies, a campaign handbook – and adventures in parts of their world that have yet to be explored! After all, if there is an Eastern Farraway, one can't help but wonder what's hiding to the north, south, or west…! They also remain keen DMs and players, and believe that playing roleplaying games is a hobby unlike most others. At a D&D table, one can find friends for life, it's both social and escapist at the same time, and adventures can be played both online as well as in person. In fact, when their group started playing back in the early 1990ies, often using haphazard maps drawn on scrap paper, they joked that one day, when they were older, they would use computer screens and play in something akin to a virtual room – which isn't actually far from what they are doing today!
Gadget Advisor is proud to announce a collaboration with Midnight Tower as they will write about RPGs here on GadgetAdvisor.com.